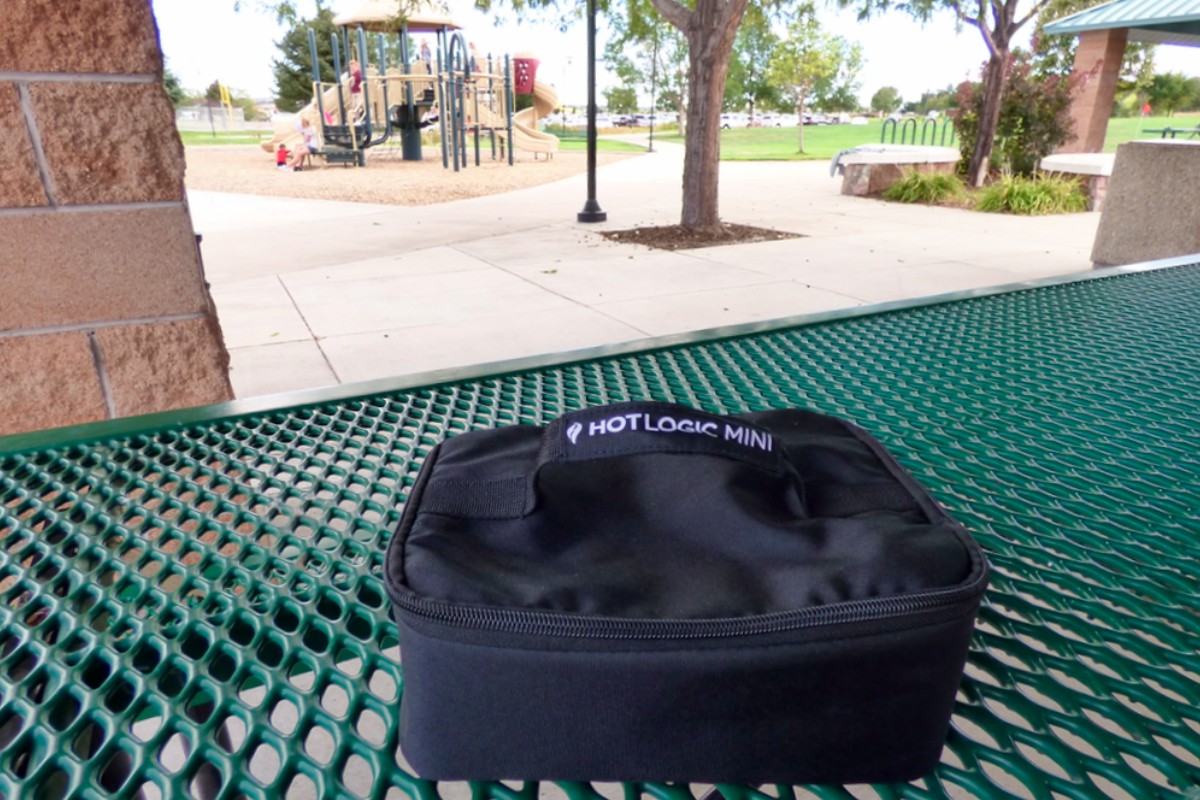 Disclaimer: I am not paid to endorse the Hot Logic Mini. I am simply sharing my appreciation for the intelligent design of this product with my readers.
So I've never blogged about a product before, but this is one of the best things that I've come across in a long time. And it ties into past discussions about alchemical cooking, health, the Slow Movement, etc.
The Hot Logic Mini is a personal portable oven that uses what the company describes as a "low-slow conductive heating system." According to their website:
The Hot Logic Mini is ideal for those of us who don't like microwaves… busy people who don't have time to cook… truckers / delivery drivers / travelers who don't have a lunch room… food preppers & fitness enthusiasts… folks with food allergies or special dietary concerns who want to carry a safe, healthy, hot meal with them anywhere they go.
I can't stand microwaves. Just the thought of ruining a good meal by wicking away all of the nutrients makes me feel pretty sad. It's one of the reasons why I don't like to eat out very much. I prefer to cook my own meals because I know exactly what's going in them and how they were prepared.
When I go out into the world for work or school, microwaves tend to be the only available option. I am a firm believer in the necessity of eating hot meals. Hot food is as essential for good health as hot beverages are – especially in the colder months.
I am the kind of person who carries a toaster oven around with me. [Taoist Travel Tip: they do come in handy on the road.] But toaster ovens are bulky and can take up space, and it's not so easy to be discreet with them. So you can imagine my excitement when I discovered my new favorite thing:
The Hot Logic Mini
I just spent a month playing with my new toy. I paid $40 for it on ebay and didn't want to take the risk of having someone steal it. So I kept it my car and used a portable jump starter with a USB outlet and a 100 watt car inverter (the Mini uses 45 watts).
I use glass pyrex containers for food storage. Glass is preferable to plastic or aluminum foil, because glass keeps the food safe from harmful chemicals that leach into the food when it's heated. Glass is also non-porous so it doesn't absorb food or germs.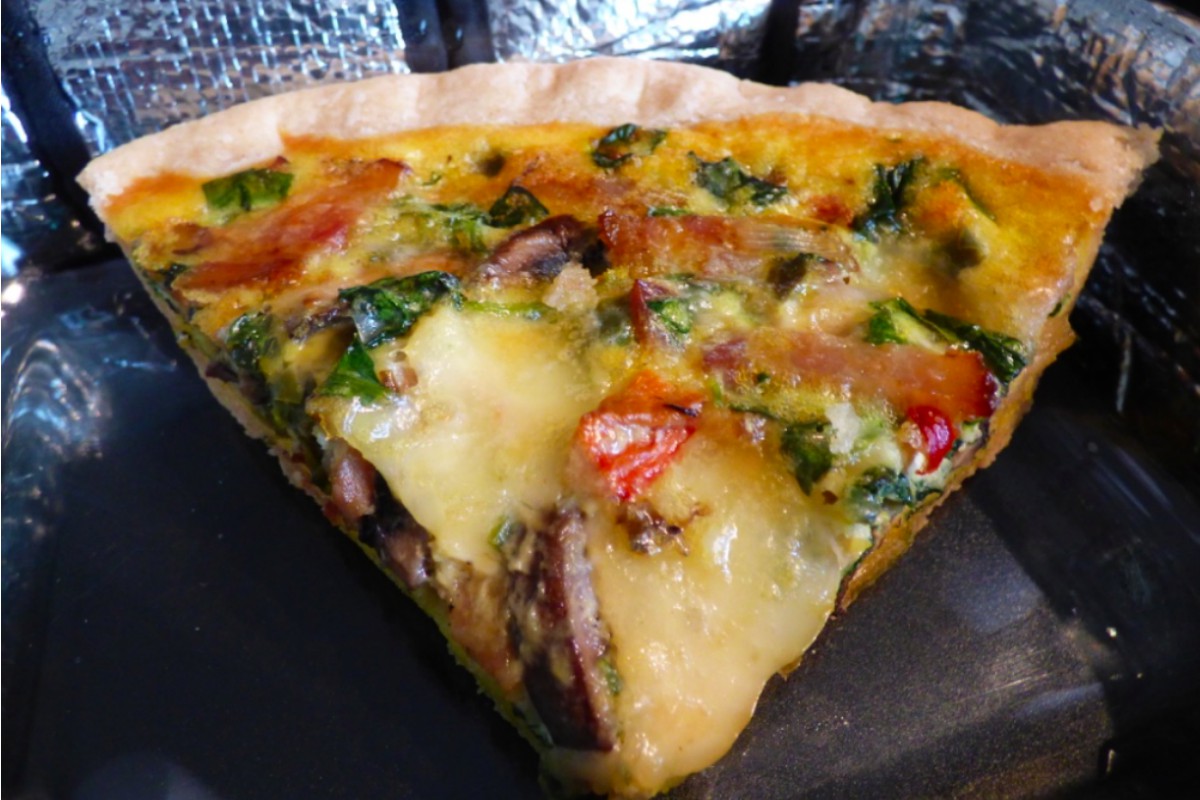 So what did I make? I tried a bunch of different things. Indian food packets with rice are easy and delicious. Pasta dishes reheat super well. Any kind of stew (like chicken pot pie with a mashed potato crust) is ideal.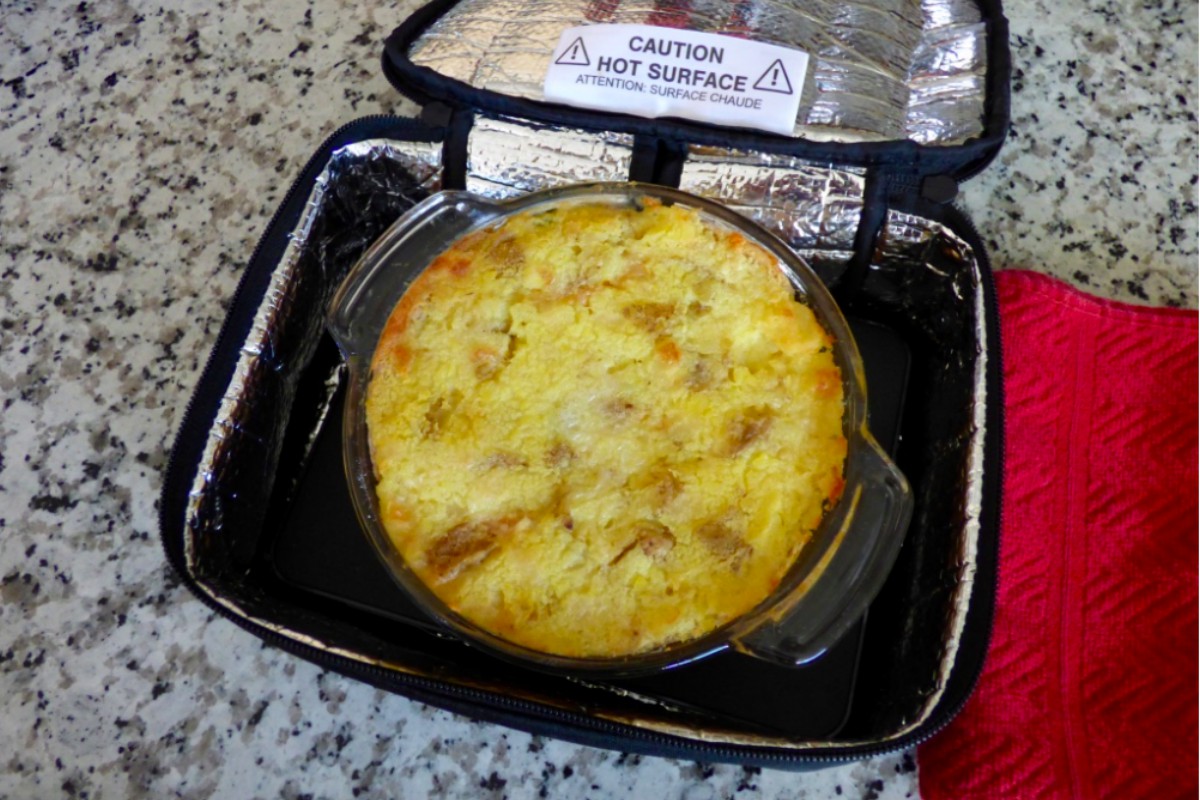 I don't recommend soups with the pyrex containers because they're not leakproof. And spills are kind of a pain in the butt. The inner seams of the bag are not so easy to clean. But that's really my only criticism of the Mini's design.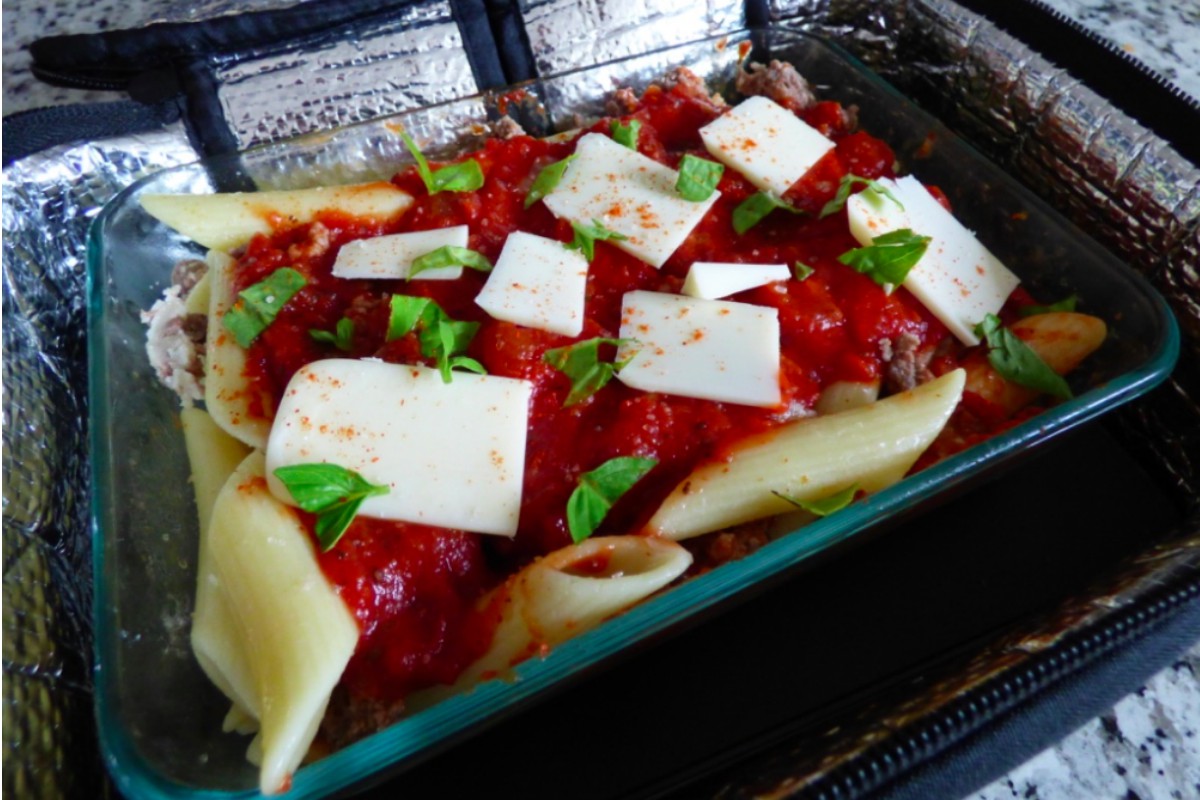 My favorite discovery was the defrosted breakfast burrito. I did heat them in the paper wrapping but they reheat really, really well that way. I could probably unwrap the burrito and put it in a glass container. But convenience won me over on busy mornings.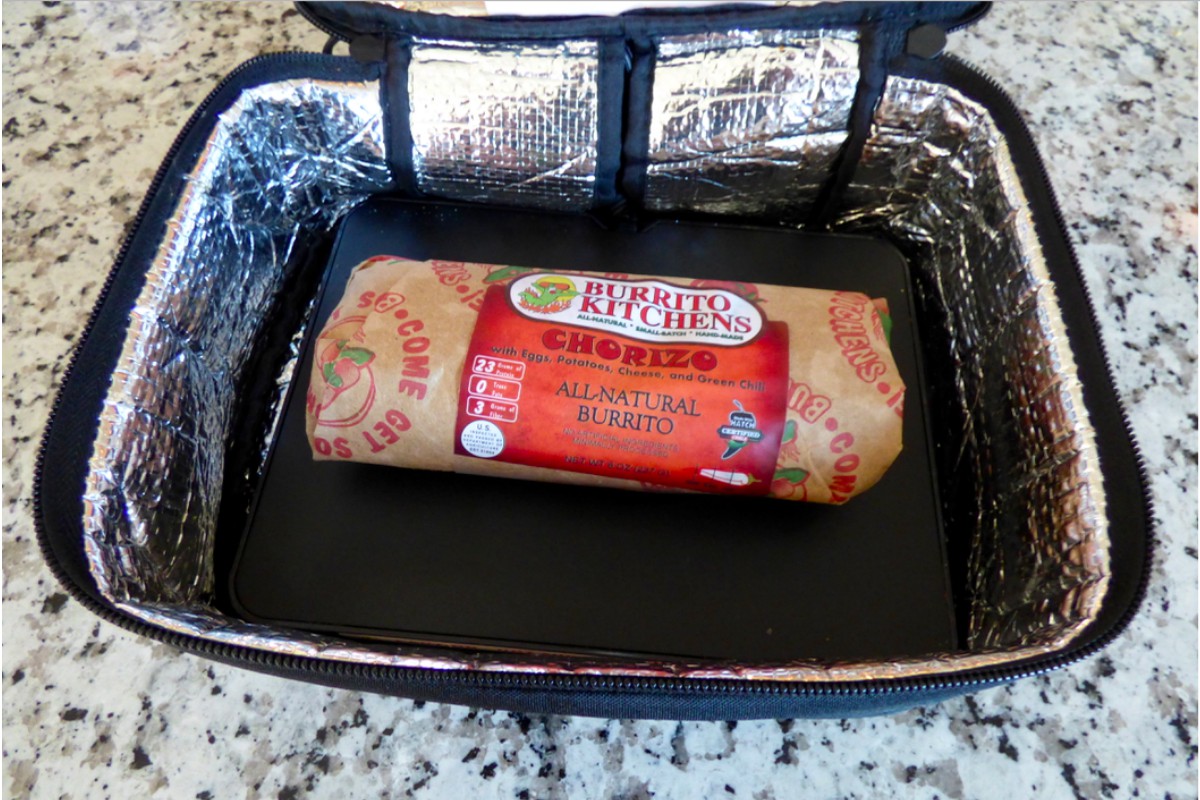 As far as heating time goes, you'll want to turn on the Mini 60-90 minutes in advance of when you'll be eating. The burritos dry out a bit if they're left in any longer than that. But any dish with moisture can sustain even longer heating times. It's kind of like a crock pot in that way…
Which brings us back to the topic of slow food and yoga. Slow cooked foods are ideal for many reasons. The longer you slow cook certain foods (such as beans) the more chi or vital life force is infused into the food. It's kind of like adding a bottle of fuel treatment to your gas tank. Slow cooking helps you increase the power, function and mileage of your body-vehicle.
If you'd like some recipe ideas you're welcome to check out my Pinterest. If you enjoyed reading this article you might also like:
Yogis Can Eat Meat if They Want To