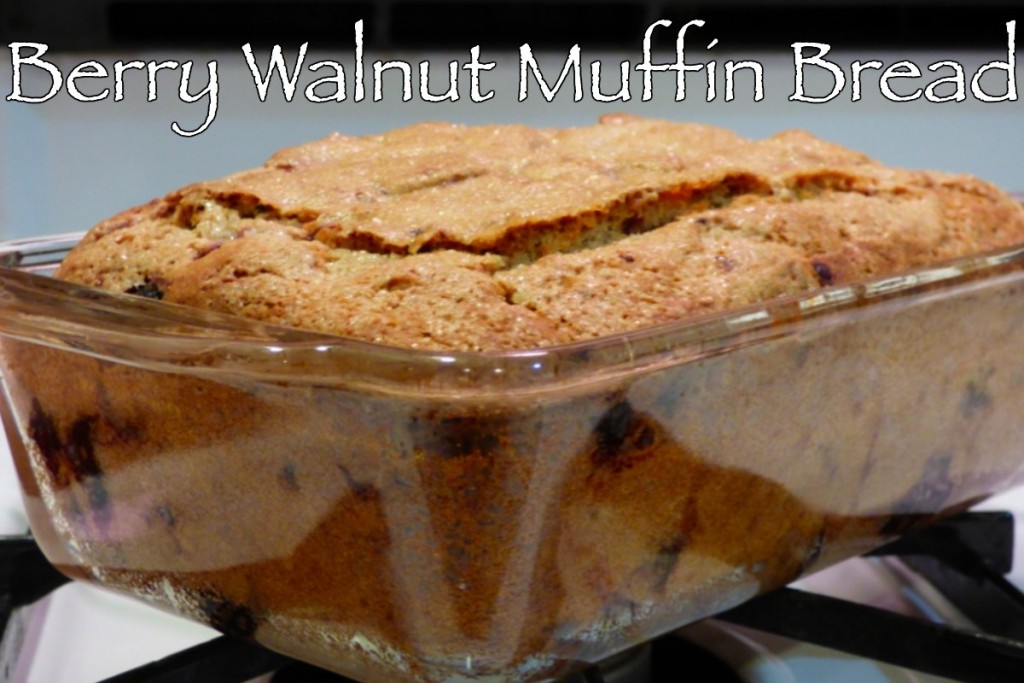 The warm weather has returned to the Western Slope of Colorado, which means that outdoor training season is officially here! I've made a commitment to working out in the mornings before it gets too hot. I usually eat a big mid-morning meal (breakfast like a king) so I've had to switch up my diet and lifestyle a bit.
The solution? Muffins! Hearty, wholesome and packed with good ingredients. These babies are a great mid-morning snack and carry me though until lunch. This week I played with a new recipe: berry walnut muffin bread (all the goodness of individual muffins in bread form).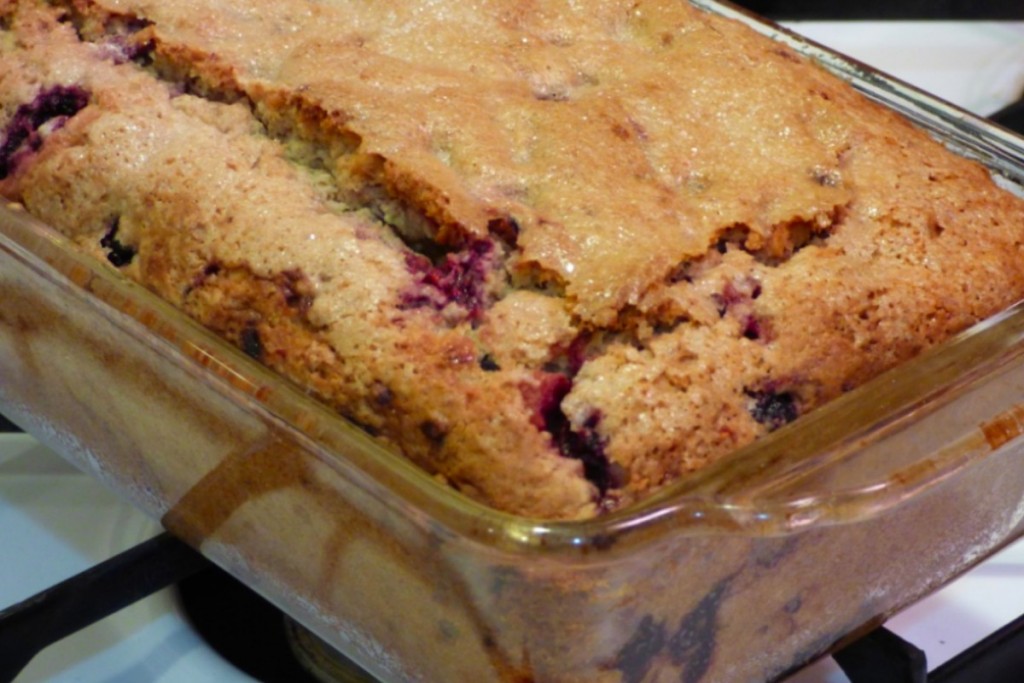 So just to clear up a few things. The ingredients in this recipe might raise a red flag for some people and to those folks I say (with love in my heart…)
Don't like wheat? Don't eat it. 
Don't like sugar? Don't eat it. 
Don't like dairy? Don't eat it.
But to those of us who can enjoy these foods unabashedly I say mangia! Eat with the confidence that comes from choosing the most beautiful foods. Wheat, sugar and dairy are incredibly powerful foods so long as they haven't been tampered with.
For this muffin bread recipe I used organic non-GMO flour, organic milk and butter. The butter was on sale, otherwise I'd have used any conventional rGBH-free variety. I also used organic frozen mixed berries and non-GMO sugar.
The media has been working overtime to demonize sugar (remember when they tried telling us that butter was bad for you?) Sugar is a superfood in its own right. Sugar is listed in the Materia Medica of Chinese Herbal Medicine as a Qi (energy) tonic. And sugar, wheat, milk and butter are all recommended foods in the Hatha Yoga Pradipika:
64. Wheat, rice, barley, shastik (a kind of rice), good corns, milk, ghee, sugar, butter, sugarcandy, honey, dried ginger, Parwal (a vegetable), the five vegetables, moong, pure water, these are very beneficial to those who practice Yoga.
So let's get cooking! This berry walnut muffin bread is fantastic. It's almost like eating cake for breakfast. The tang from the buttermilk compliments the sweetness of the berries. I made my own buttermilk by mixing whole milk with a little vinegar (lemon juice works too) and letting it sit for five minutes.
I didn't want the bread to be soggy so I used raspberries, blueberries and blackberries (and cut up the blackberries into smaller pieces). And I always toast nuts before baking with them. Toasting kills off any molds and enhances the flavor of the nuts.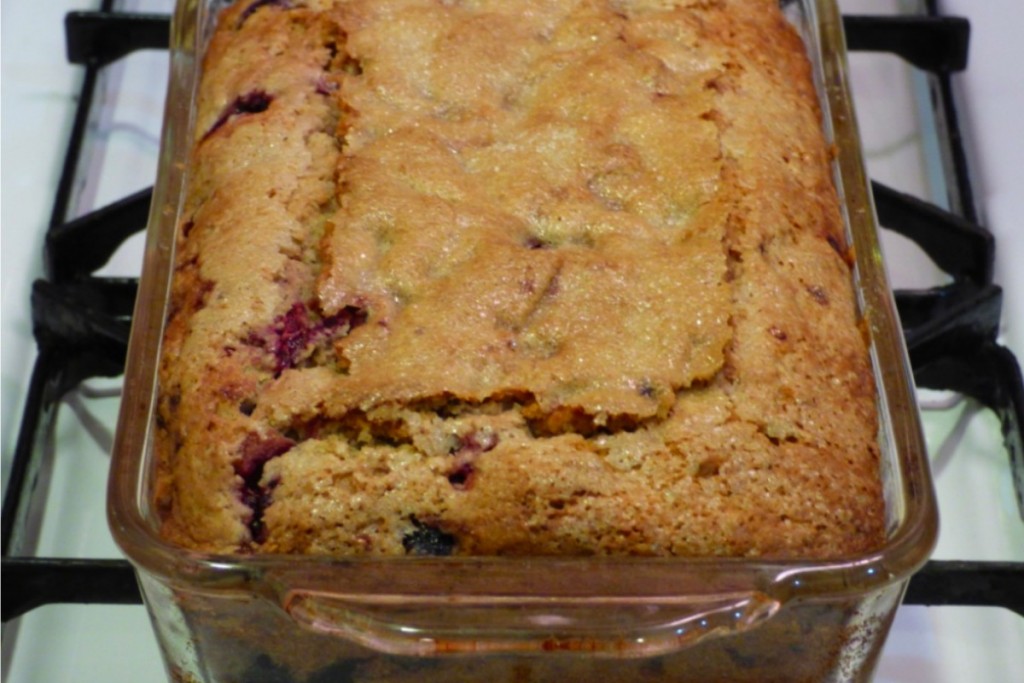 Berry Walnut Muffin Bread
1 Loaf
INGREDIENTS:
2 cups of flour (1 cup whole wheat + 1 cup all purpose)
2 tsp baking powder
1 tsp Kosher salt
1 tsp nutmeg
1/2 cup butter, room temperature
3/4 cup sugar
1 egg
2 tsp vanilla
1/2 cup buttermilk (or 1/2 cup milk + 1/2 Tbsp vinegar)
1  1/2 cups frozen mixed berries
1/2 cup chopped walnuts, toasted
2 Tbsp sugar
Preheat oven to 350 degrees. Grease a 9x5x3 loaf pan with butter or coconut oil.
Combine the flour, baking powder, salt and nutmeg in a small bowl.
Place frozen mixed berries in a small bowl. Add 1-2 Tbsp of the flour mixture and toss to coat. Cover bowl and place in freezer.
In a medium-sized bowl cream the butter and sugar. Add the egg and vanilla.
Add flour mixture a little at a time, alternating with the buttermilk.
Fold in the berries and walnuts and pour batter into prepared loaf pan.
Sprinkle 2 Tbsp sugar over the top of the batter.
Bake for 60 minutes or until a knife inserted in the center comes out clean.
Serve warm or toasted with lots of butter!
*** High Altitude baking note: decrease the amount of baking powder to 1  1/2 tsp. ***