One could say that moving falls in the top five life challenges. I'd say that's a safe bet, just based on the volume of time and energy that moving requires. When life gets busy taking care of ourselves loses priority. Fast.
It's been a week since I moved into my new home. It still feels like I have a thousand things to do and I'm juggling so many balls in the air. I'll be so happy when I'm settled in and can get back on track with my practice.
As I'm unpacking I keep pausing in front of the window of my new training space. We just had a late spring blizzard and the beautiful pine tree outside is covered in snow.
I watch as the sunlight begins to shine through the clouds. I'm daydreaming about practicing in my new home.
I had to sacrifice my own training quite a bit this month. It happens. Especially when your home is under construction.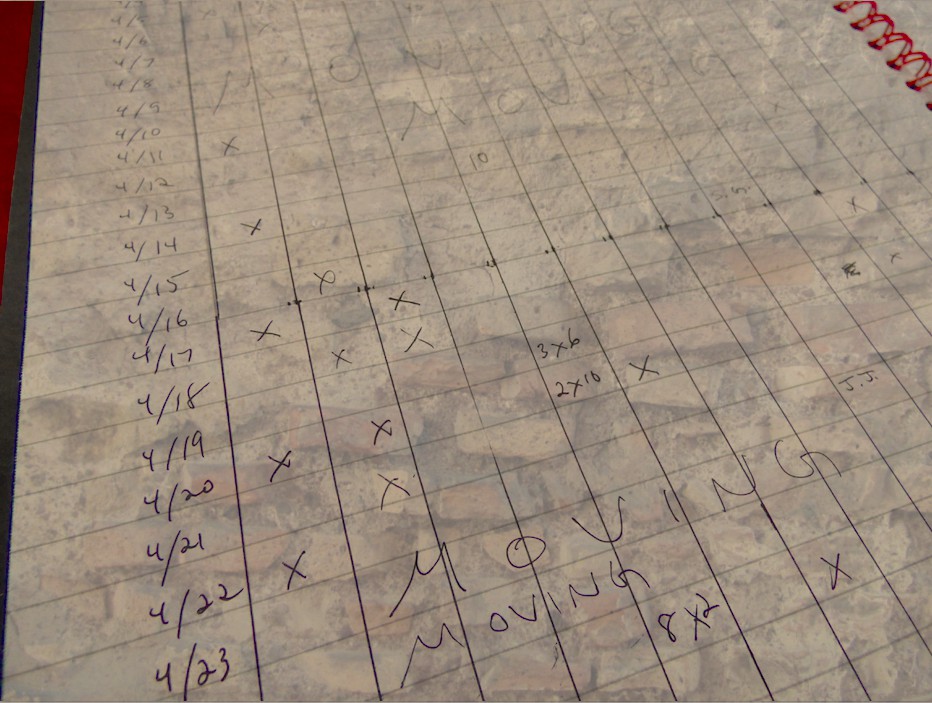 When life gets busy your practice is the first thing to go. – Garrell Herndon, Bodyworker and Yoga Instructor

At times like these I remember some wise words from an Iyengar yoga teacher that I studied with. They always serve as a good reminder to be gentle with myself during times of high output.
I know the work is worthwhile. I'm just so incredibly grateful to have a home training space. It's a long term dream that requires very particular dimensions of space. I am not a fan of the tiny house movement. Or low hanging ceiling fans. Or big pieces of furniture.  I like to move!

I'm getting close to achieving my dream lifestyle: to have a job that I love, to be able to focus on my practice, and create Personal Yoga retreats. I can't even begin to describe how happy this makes me…
Living my Dharma, one day at a time.