ACADEMIC BACKGROUND
Naropa University, CO       2005 ~ 2006
Bachelor of Arts in Traditional Eastern Arts
Concentration in Yoga, Minor in Dance
1000 hour Yoga Teacher Training Certification
Teacher's Assistant, Professor Nataraja Kallio
Yoga I Fall Semesters (2006, 2007)
Yoga II Spring Semesters (2006, 2008)
SUNY Brockport, NY 34 Credits, Dance Major       2003 ~ 2004
Hampshire College, MA 26 Credits, Dance Major     1997 ~ 1998
Relevant Coursework:
Yoga I – Introduction to Hatha Yoga
Yoga II – Psychology of the Chakras
Yoga III – Advanced Integral Yoga
Yoga IV – Integral Practice and Teacher Training
Yoga V – Teacher Training
Yoga History, Theory and Philosophy
Yoga Meditation Practicum
Shambhala Meditation I + II
Body Mind Centering
Contemplative Hinduism
Anatomy: Learning Through the Senses
Anatomy and Physiology
Indian Devotional and Raga Singing
Tai Chi I + II
Taoist QiGong: Twelve Pieces of Brocade
Introduction to Taoist Philosophy
APPRENTICESHIP
Arthur Hall International Dance Company        1996 ~ 1998
African Festivals in American Schools Residency Program       1998 ~ 2000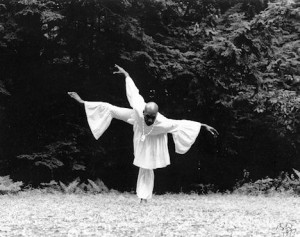 This unique organization collaborated with various schools to produce student dance performances.  Residencies were one or two weeks, four to five classes a day with as many as fifty students at a time.  My responsibilities included teaching classes, performing and assisting with student performances. We worked at schools in Arizona, Maine and New Hampshire.
CONTINUED EDUCATION
Jin Wei ~ Red Hook, NY
5Rhythms ~ New York, NY
Rhythm Sanctuary ~ Boulder, CO
Richard Freeman ~ The Yoga Workshop, Boulder CO
The Garth Fagan Dance Company ~ Rochester, NY
The Frequent Flyers ~ Boulder, CO
Aerial Yoga Teacher Training ~ Reflex Arts, Sarasota FL
Jason Nemer ~ Vital Yoga, Denver CO
Rolf Institute of Structural Integration ~ Boulder, CO
Thanks for visiting! Sign up here to receive a FREE consultation.