Pounding the pavement in New York City is an adventure. Everyone walks there. Some people would rather walk thirty blocks than ride the subway. It's so easy to get swept up in the sea of people, with the sensory-overload of sights, sounds, and smells all around you. It can be overwhelming but staying in tune with our bodies makes it easier to navigate these kinds of obstacle courses. One of the easiest ways to stay connected to our bodies is by focusing on our feet.
Feet are kind of a big deal:
There are 26 bones, 33 joints, 19 muscles, 10 tendons and 107 ligaments in the foot
The soles of your feet contain more sensory nerve ending than per square centimeter than any other part of the body
There are approximately 250,000 sweat glands in your feet
The average person takes 10,000 steps per day
Women are four times more likely to have foot problems than men (due to wearing high heels)
90% of American women wear shoes that are too small for their feet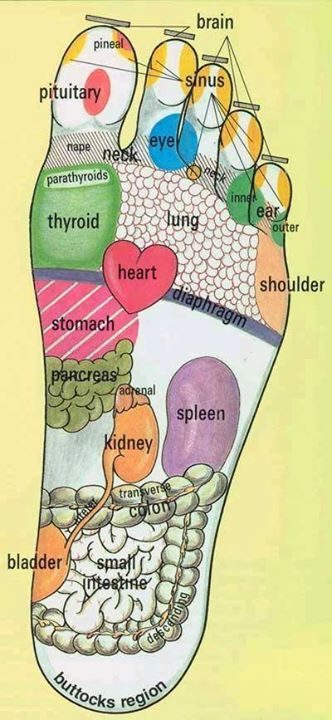 Walking on hard surfaces takes a major toll on our feet. You can walk for miles in the woods without getting tired but walking around in a mall can be exhausting. The way our feet connect with the ground affects our whole bodies. Being unconscious of our feet can induce any number of alignment issues, pain, and disabilities.
The simple act of walking can be an exercise in mindfulness if we so choose. One simple technique that I use for walking is to stay aware of the four corners of my feet – the big toes, little toes, inner and outer heels. Some other tips for walking mindfully include:
Keep your feet parallel.
Plant the heel and roll through the foot evenly.
Keep a 50/50 weight distribution between your inner and outer heels.
Roll through the foot towards the direction of your second toe. Your big toes will take on more of the weight, but keep your pinkie toes active.
Relax the soles of your feet. Imagine that you're massaging the ground with each step.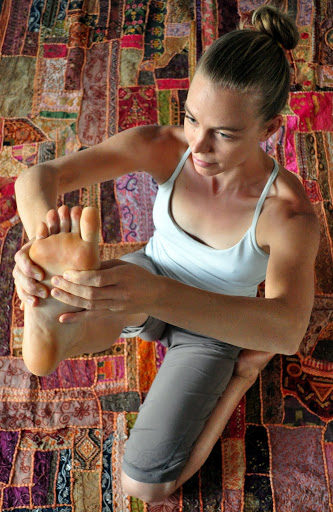 You can also play with finding the balance between the two sides of your feet. Too much weight in the inner arch will cause pronation of the feet (rolling the feet towards one another) and too much weight in the outer arch of the foot will cause supination (rolling the feet away from one another).
It's always a good idea to conclude a day on your feet with a foot massage. I teach an easy and effective foot massage sequence in my Foundations Training course.
For more information book a FREE no-obligation consultation today.