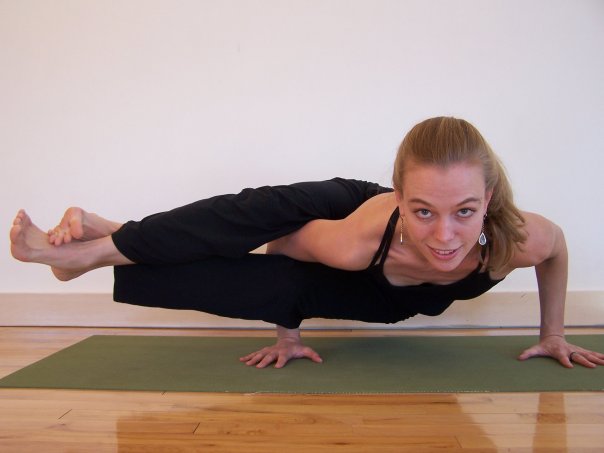 I love my time with Emily so much. Our time together is one of the best gifts I have ever given myself. Besides being a truly warm and loving young woman, Emily is incredibly gifted at teaching yoga and assures you maintain correct pose alignment. This was very important to me as I had a couple of previous injuries that were the motivation for me to learn yoga and at the same time use it to recover. I like that we keep a pace that I need to because of my work schedule, yet at the same time we are always striving to gently keep challenging me. Besides the physical exercise of yoga she has also helped me with mental clarity and living calmly. My lessons encompass all areas of growth which include the physical, mental, and spiritual. I know it is good for me because whenever we end our lessons I feel better than before I started –almost elated! Finally, the lessons are easily thought out so I can practice what I learned on my own and Emily is always willing to answer questions when I don't understand something. If you are thinking about private lessons, Emily is the very best! You will love how wonderful her private instruction makes you feel! – Melissa B.
"You make me feel like a VIP and I am grateful to have spent moments with you. You have changed my life for the better. I think about how and when to breathe always now. I consciously make myself walk correctly, thanks to you. I have a routine to practice to make me feel more flexible and comfortable moving." – Larry G, Navy Veteran
"Emily comes to her classes with obvious preparation (exercises, music, timing) & wonderful creativity. I always leave with my spirit lifted – although my body may be knackered." – Kay E.
"I have taken approximately seven yoga classes with Emily Seymour. In this short period of time, my practice has improved a great deal. Emily taught me the basics of each of the major poses. I firmly believe that learning good technique is a must because it makes the practice more enjoyable and prevents injury – especially for someone my age. Finally, Emily's philosophy of teaching yoga is something I firmly support and will make use of in my daily practice. It adheres to this belief – learning and spending time on the basics leads to a stronger lifelong yoga practice. Thank you for helping me correct and enhance my yoga practice." – Richard Giaquinto, Professor/Chair St. Francis College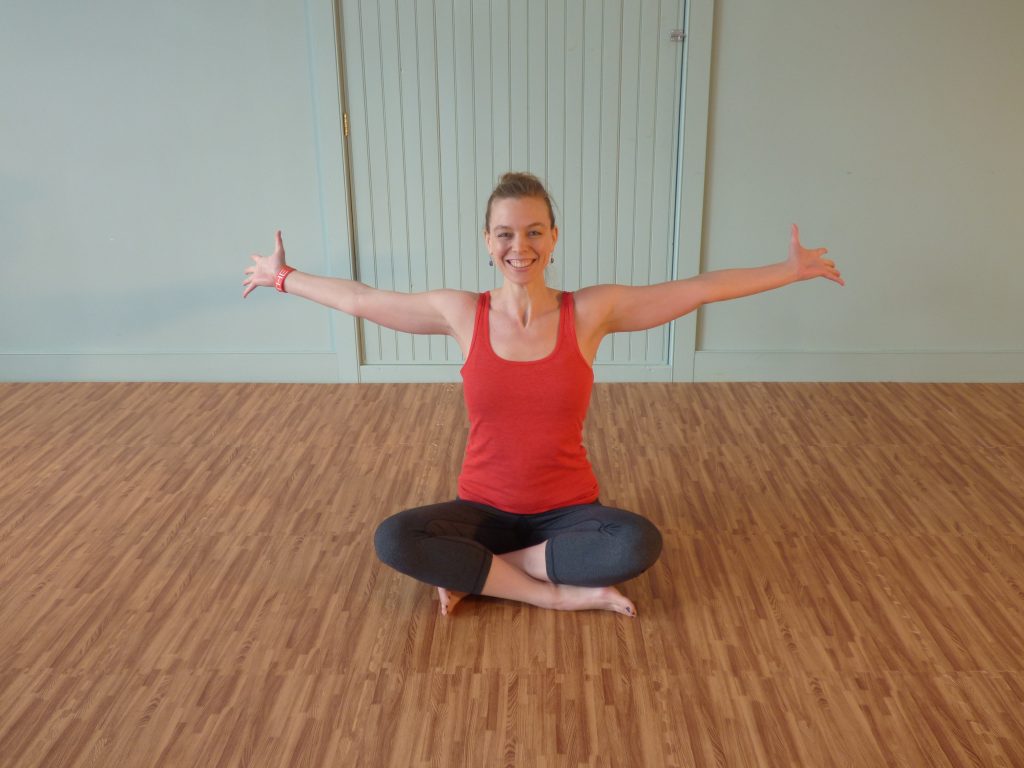 "I have had a few private yoga lessons with Emily. I was already familiar with yoga basics before we met, but she took me much deeper in my practice. Since working with Emily, I have gained strength and flexibility. Her knowledge and caring attitude made me feel very comfortable. I would recommend her services to beginners as well as experienced yogis. She is a wealth of information on the many aspects of yoga." – Amanda Main (Read more at: Finding my Breath)
"While I've used breathing as a tool for stress relief, I've also received numerous other benefits, especially the sense of truly being inside of my body. Thank you again for the wonderful telecourse. I so enjoyed Emily's voice, it's truly one of the most calming, nurturing voices I've ever heard." – Jena Beck
I loved that Emily was always available to answer questions or offer suggestions. Her gentle guidance was very calming and it allowed me to focus. I have developed a morning routine and it starts with my daily pranayama exercises. This starts my day off on the right foot. – Jan Haynes
"I received one-on-one lessons from Emily after a back injury. I was interested in yoga to help build core strength (re. the back injury), and to improve wellness of the mind, as I had struggled with anxiety and mood for most of my life. Before taking classes with Emily I had taken maybe a handful of large group classes, but I never really got into it and certainly never felt like I "got" yoga. And then I met Emily! The way that Emily teaches, and her focus on emphasizing the philosophy behind yoga while practicing, is amazing. She simultaneously incorporates into her teaching an amazing degree of talent and technique, incredible respect for the historical underpinnings of yoga, and such an impressive degree of empathy and care for the well-being of those she teaches. I am now stronger and in better physical shape than I have been in my entire life, and it's from yoga! And without Emily as a teacher, yoga wouldn't exist for me!" – Katie H.
"If you're thinking of practicing yoga with Emily, you should do it. I've been practicing with her for about three years. She's a terrific teacher. Her class is a mix of fun and adventure. With Emily, yoga is like jumping from an airplane, you never know where you're going to land but you'll be more grounded than when you started. Here are some other reasons I enjoy practicing yoga with Emily:

Her class is challenging
She is insightful
She's amazingly graceful and easy to watch
She has a soothing reassuring voice
Sometimes she seems like she comes from another planet

She gets you to explore new parts of yourself
She plans her classes well
Her yoga presents a powerful physical workout
She leads a great savasana
She's inspiring
If you have an opportunity to practice yoga with Emily, do it!"

– Rich Poley, author of Self-Massage for Athletes
"Unlike other yoga instructors I have had in the past Emily takes much thought and shows great skill in how to lead the practitioner into each pose. By this I mean she begins with a less demanding movement or movements of a smaller scale leading into a final pose – so important to prevent injury and discomfort and much more effective to accomplish one's goal.  She obviously has a good understanding of movement science and does not follow a boring routine from one pose to the next.  Just to share with you that I know what I am speaking of, I have taught physical therapy for 23 years and my research and teaching expertise is in Motor Control, Motor Learning and Motor Development." – Marianne Van Pelt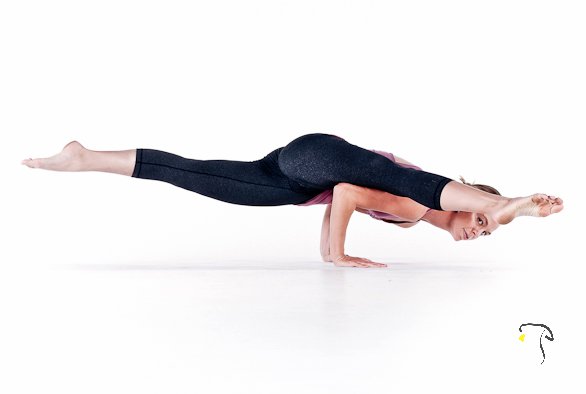 "I've been attending Emily's yoga for the last several months and am always impressed. Her classes are very well planned; each focused on a new and different area of the body…legs, upper body, back, core, etc. The variation is refreshing since I tend to acclimate quickly to other yoga classes. She incorporates her knowledge of martial arts and dance into every session, which makes her yoga style truly unique. Practicing alongside her is inspirational and challenging. She is graceful, extremely strong, flexible, fluid, creative and relaxed. Even the most experienced yogis have something to learn from Emily. Every week I look forward to her class." – Jen Sorkin
"Emily involves everyone in the class in some way, either by providing some guidance with poses or checking in or teaming us together to expand our experience of the poses. This is all done in a gentle, warm manner with great sensitivity to each individual. The quality of Emily's instruction is extremely high as well as her sense of flow and allowance for each individual to go as far as comfortable. Her differentiation of instruction is as good as it gets. I have never been injured in a class with Emily, as she regularly reminds us to adjust our poses according to our bodies' capabilities. The other aspect is the calming effect Emily's classes have on me. I leave a better person, more centered and at peace after each class. I must say I miss my yoga when I do not practice it and through Emily's classes I believe I have been introduced to a practice I will do for a very long time." – Peter Allen
"Emily's approach to yoga instruction is sincere and heartfelt. You can not participate in any of her classes and leave having not gained. Emily allows you to grow at your own rate and encourages taking great care in making certain all measures are taken to avoid injury. I like her style as she is nurturing but challenges each student to achieve their potential. Another golden quality that Emily is gifted with is a soothing voice. Emily encourages her students in self study. My goal is to make it a daily practice on my own." – Susan M. Stanley
"Emily provides the perfect balance of physicality and meditation in her teaching. She was my first yoga teacher and continues to be my favorite. Her ability to share her knowledge in a manner which is suited to the individual palate of each student is one that is rare and incomparable. All of this is surpassed by her capacity to engage, connect and laugh with any and all types of people and attitudes with an open and expanded heart. Her presence alone is worth going to her class! Thanks Emily, for all you have taught and will teach to the world." – Ryan Farina
"For as long as Emily was in my area, I saw her as my primary teacher.  She has found a middle way in teaching yoga.  She keeps a reverence for the traditions of yoga, as well as incorporating new ideas, like aero and partner yoga.  Her classes ranged from fast and intense, to slow and rejuvenating; from lively and fun, to subtle and meditative.  Anyone can go to her classes and find something good for them.  For me, it was all good." – Teague Anderson