Audio clip: Adobe Flash Player (version 9 or above) is required to play this audio clip. Download the latest version here. You also need to have JavaScript enabled in your browser.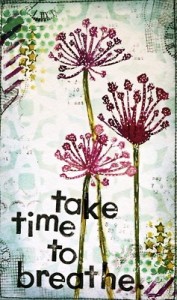 As a preview for the FREE teleclass I'm hosting this Thursday, I've recorded a short exercise for you to try.  This is one of the easiest pranayama techniques – it's the first one I teach people and it's highly effective.  Simply press play and lie down (preferably somewhere quiet where you won't be disturbed).
On Thursday I'll go into more detail about this technique and others like it.  I'll also offer some tips on how you can practice Yogic breathing at home.
How did you feel before and after practicing this technique? Feel free to leave a comment in the box below.
Thanks for visiting! Sign up here to receive a FREE consultation.