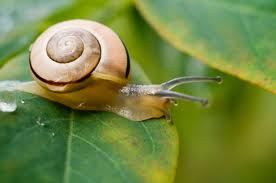 So this week I received an email from a man who recently became a yoga instructor.  He was very curious about Slow Yoga and Downshifting.  Here's a little of what I wrote to him:
Thank you for your interest in Slow Yoga!  This project was born one year ago and I continue to be amazed by the positive responses that people have had to it.  Slow Yoga is clearly something that many people are actively seeking out which has been very encouraging!
Just to give you a little background, my inspiration for Slow Yoga was a result of learning about the Slow Movement as well as from teaching Yoga in New York City.  When I first started developing the idea I wrote an article called "Starting a Slow Yoga Movement" which you are welcome to read.  While researching the principles of the Slow Movement I noticed how they correlated with the values of contemplative Yoga education.  I found one example of this within the principle of Downshifting:
"Basically downshifters seek a life filled with more passion and purpose, meaning, fulfillment and happiness. A life to look back on with no regrets.  Downshifters want to slow down at work in order to 'upshift' in others areas of their lives. For most people the change to a slow life through downshifting comes after a long quest for true happiness and fulfillment.
I view downshifting as being one of the natural side effects of a dedicated Yoga practice.  By raising our awareness and sensitizing ourselves through the yogic process we naturally begin to align with that which supports our evolution.  But oftentimes the pace of modern life does not correspond with these advanced processes (which is part of the challenge for the modern day yogi).  One way of handling such obstacles is to reconfigure our lifestyle so as to accommodate our development.  One such example of this would be to devise a work schedule that would allow enough time and energy for a personal practice.
I am in the process of developing a Slow Yoga Home Training Program and I estimate that it will be completed by the end of this year.  If you would like to receive updates about this project you are welcome to sign up for my newsletter – the sign up box is on the home page of my website.
Please let me know if you have any questions!
Thanks for visiting! Sign up here to receive a FREE consultation.